just in time capacity
Elastisys offers a cloud automation platform that rightsizes cloud application deployments using predictive auto-scaling to ensure that the application runs cost-efficiently and is responsive at all times, even in the face of sudden load spikes. The Elastisys cloud automation platform is capable of managing cloud deployments that are private, public, or even hosted across different clouds.
---
News
Elastisys exhibits at Swedish Hotspot at TNW
Elastisys is attending The Next Web in Amsterdam as part of 16 of Sweden's leading tech startups in the Swedish Hotspot! Lets get together and talk devops, automation and cloud! Read more.
Elastisys listed as one of Sweden's 33 hottest tech companies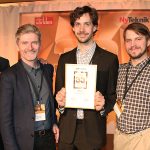 Elastisys is proud to announce that we have been awarded a place in the prestigious list of Sweden's 33 hottest technology companies! Read more.
Elastisys releases autoscaling on Juju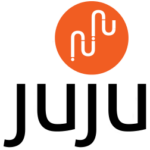 We are happy to announce that Elastisys' autoscaling engine now is available on Canonical's Juju platform for Ubuntu. Read more.
Elastisys secures funding
Elastisys has secured funding to take our technology to the international market. The seed round has been completed together with PartnerInvest Norr, ALMI and the business angel group Northern Light Capital. Read more.
Case Study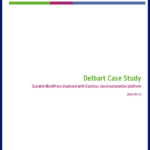 On 2016-05-17, we published a case study about how Delbart cut response times by a factor 10, cloud expenses by 60% and is able to auto-scale their site by using Elastisys Scalable WordPress. Read the Delbart Case Study: Scalable WordPress deployed with Elastisys cloud automation platform.
Product launch: Scalable WordPress

On 2016-05-19 Elastisys announced Scalable WordPress: a packaged solution that combines industry best practices for deploying and configuring WordPress with modern technologies and industry-leading auto-scaling. Deploys to any OpenStack-based cloud or AWS. Read the Scalable WordPress product page.
---
Elastisys cloud automation platform features
The elastisys cloud automation platform is a set of tools used for cloud management automation. The (growing) list of supported clouds includes Amazon Web Services, Microsoft Azure, and OpenStack.
Multi-cloud deployments
Spread your cloud application deployment to multiple clouds for performance and fault-tolerance reasons.
Schedule a demo
Would you like to see these features in action? Then please schedule a demo with us!
---
Elastisys professional services
Cloud deployment groundwork
Succeed in cloud adoption strategy by taking advantage of our extensive experience with feasibility studies, cloud onboarding, and service architecture and design.
Elastisys cloud platform integration
Make your cloud deployment more robust, high-performing, and cost-efficient using our cloud platform, without having to worry about the details on your own. Have one of our engineers do it for you!
---
Smart software for elastic systems
Elastisys provides products and services for scalable and responsive IT systems, with an emphasis on auto-scaling with multi-cloud capabilities. Elastisys products and services extend on decades of internationally leading research in distributed systems, high performance computing, and autonomous management of virtualized resources. How can we improve your cloud deployment?