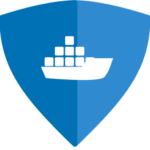 Book a compliant Kubernetes demo
Elastisys is proud creator of the open source Compliant Kubernetes distribution, bringing Kubernetes even to regulated industries such as financial or medical services. Federated identity provider support, audit and application logging to Elasticsearch, vulnerability scanning, and much more included. Want to see it in action? Contact us for a demo!
Elastisys also offers Compliant Kubernetes as a managed service on both US- and EU-based cloud providers, as well as on VMware private clouds and bare metal servers.