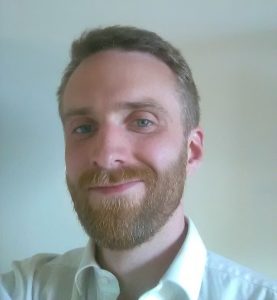 We at Elastisys are very pleased to announce that Lars Larsson joins our team as Communication Strategist! Lars worked at Elastisys before as Software Architect, left to work as Cloud Architect at Axis Communications, and is now back with us in his new role. He strengthens our team with his technical skills and experience, insights in the cloud world, and excellent communication skills.
"I really missed working with the great team at Elastisys", Lars says. "The level of expertise and experience are impossible to find anywhere else. Most of us have been in the cloud field together since 2008, and it is great to work with such amazing minds!"
Elastisys communication strategy going forward
What kind of communication strategy can we expect, now that Lars is aboard?
"I want us to write more in-depth, interesting articles. I think that simple and accessible language is key, as is great content. Our most popular pieces are blog entries that provide a lot of value to our readers. Great examples are the scalability design principles post and how to set up highly available Kubernetes clusters. Our recent piece on trendspotting at KubeCon / CloudNativeCon is also exactly what I want to see. Engagement with the community and something useful to those that were not able to make it to the event. Because those posts are filled with useful information, people stay, read, and link to them. Elastisys has so much experience and knowledge to share! Of course we need to do that more! Obviously, this also helps us grow as a company. We offer professional services, and our content shows that we know what we are talking about."
In addition to professional services related to Kubernetes, DevOps, and data science, Elastisys also provides solutions for worry-free IT operations. We believe that the future of IT operations is in the combination of AI and DevOps. Gartner calls this AIOps.
Automation to shift back focus to your core business
"Automation in the IT space is going to be huge! And in spite of recent great strides, we are still just getting started! Just compare to driving cars. After years of doing everything ourselves, we are seeing more and more new tools that make driving easier. Because the driver has less to think about, better driving decisions can be made. The same is true for IT operations, especially for DevOps teams. You don't really want to spend time and energy doing rote operations work! You want to focus on the tasks that matter. Being bogged down with work that should be automated just makes you slower and less agile."
In the same vein, Lars adds: "unless you are a cloud operator or telco, I highly doubt that what makes your company unique, is its ability to manage IT infrastructure. So any time spent doing that instead of developing your actual business, is a waste of resources. And not just money, but something far more valuable: the minds of your developers, data scientists, or IT operators." With a smile, he adds "you hired them to further your business case, not to just keep the lights on, right?"
The value of communication
Solving the right problems is of course key. But when things inevitably break down, they need to be fixed, as well. That is when documentation becomes extra important.
"Customers have always loved our documentation. All our communication is clear and concise. This truly helps teams we work with be productive from day one. Apart from great tech, this is one of the reasons why I think Elastisys is the best company you can team up with to make your next project a success. Because at the end of the day, projects need team members to work together, and they must communicate to do so. And when you need to refer back to why a solution was chosen and how it works, nothing beats great documentation. And if you need help, our team is ready for you, and are able to make even the most complicated things easy to understand."
You can follow Lars on his LinkedIn account, but he will mostly make his voice heard on Elastisys Twitter, LinkedIn, Facebook, and our new mailing list!