A container platform that puts security first
If you're working in a highly regulated industry like healthcare, fintech or iGaming you have two options if you want to run modern, containerized workloads on Kubernetes — either you build and maintain a compliant infrastructure yourself and manage the control plane, the operating system and the underlying infrastructure to stay compliant, or you take the risk of falling out of compliance by using an generic managed container platform.
Elastisys Compliant Kubernetes (CK8s) is a highly secure container platform that allows you to run modern, containerized workloads while fulfilling regulatory requirements. CK8s accelerates application development and delivery, simplifies installation and operations and helps fulfill regulatory standards like ISO-27001, GDPR and PCI.
It's 100% open-source and compatible with upstream Kubernetes. No proprietary lock-in ensures your future success and freedom to choose providers.
CK8s can be run both on-premise (VMware vSphere or OpenStack) or in public clouds (AWS, GCE, Azure, Digital Ocean, City Cloud) and can be run either as a managed service by Elastisys or as your own stand-alone container platform.
This is the most secure Kubernetes cluster available.
Deployments include logging, monitoring, intrusion detection, network segmentation, audit trails and more tailored to adher to the strict security demands placed by regulations like GDPR, ISO27000-1 and international betting regulations. ECK is fully open source and built on upstream Kubernetes but comes pre-configured for compliance and security out of the box.
Features
Security
Private Docker repository
Minimal Linux-based operating system
Intrusion detection systems (IDS) for alerting in case of breaches
Automated image vulnerability scanning and antivirus checking
Best practice security policies
Container sandboxing, limiting what containers can do on a kernel level
Persistent storage with backups and Disaster Recovery functionality
Optional service mesh for seamlessly enforcing encrypted network traffic
Optional distributed tracing
Optional automated certificate handling
Observability
Prometheus, AlertManager, and Grafana used to monitor applications and the platform itself
Logging from the platform and applications stored either in a deployed ElasticSearch cluster or to your log handling service of choice, e.g. Datadog, Splunk, or a (remote) syslog server.
Distributed tracing supported by OpenTracing and Jaeger for tracing API calls through a set of services, which helps developers debug and improve performance along critical paths.
Full Kubernetes API Audit trails
Enterprise-readiness
Deploys on-premise or in the cloud, including entirely regional cloud providers for legal reasons (due to e.g. US Cloud Act, EU GDPR, or national data security regulations)
Installation possible on offline ("air-gapped") on-premise machines
Authentication integration with Active Directory, SAML, and Google logins
Network isolation and tight firewalls, allowing only permitted network traffic in the platform. Inbound traffic to the cluster is securely handled using the NGINX Ingress Controller
Integration with popular CI/CD systems
Support for up to 5000 worker nodes and high availability setups for your Kubernetes masters
Would you like us to install or manage it for you?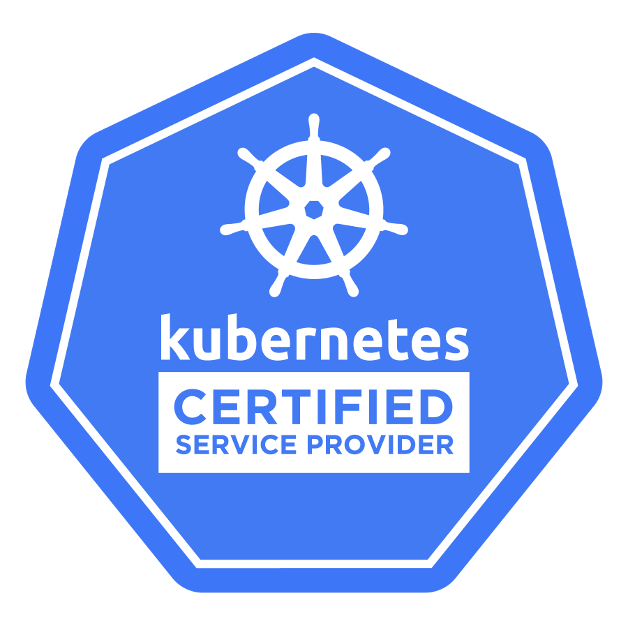 We've got you covered: Elastisys is Kubernetes Certified Service Providers with long experience offering
professional services
around the Kubernetes and cloud native ecosystem. We also run one of the worlds best
managed Kubernetes services
, operated 24/7 by Elastisys' Kubernetes experts on the public or private cloud of your choice.