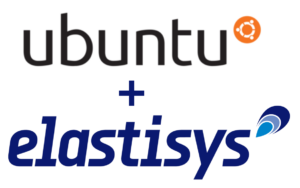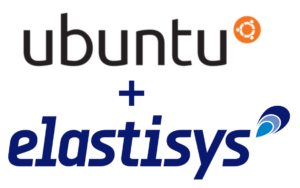 We are happy to announce that Elastisys' autoscaling engine now is available on Canonical's Juju platform for Ubuntu.
Elastisys has been selected as one of a few partners worldwide to be part of the initial Juju beta release. Elastisys' autoscaling engine is now available both as a generic autoscaler that can scale all available charms on the Charm Store and as a packaged Kubernetes bundle specifically tailored to scale Kubernetes clusters right out of the box.
These offerings make it possible for enterprises worldwide to benefit from the Elastisys state-of-the-art autoscaler to improve the robustness, performance, and cost-efficiency of their services and provide a better user experience.
About Juju
Juju is an open source application modelling tool developed by Canonical, the company behind Ubuntu (the most popular operating system for cloud workloads). Applications that run on Juju are called Charms, and as part of Juju, Canonical provides users with a Charm Store, from which they can download, automatically setup and connect applications to run on a public cloud, a private cloud, or on bare metal servers.
Effects of Elastisys' autoscaler
Elastisys' CharmScaler rightsizes application deployments using state-of-the-art autoscaling algorithms to ensure that the application runs cost-efficiently and is responsive at all times, even in the face of sudden load spikes. This provides increased availability, saves money and most importantly provides users with a better experience. This initial Juju charm release is not as feature-rich as the Elastisys platform, however, the CharmScaler will be continuously updated and enable more of what Elastisys has to offer such as more metrics, scaling-algorithms, robustness and flexibility.
Elastisys' CharmScaler can be used to scale any Charm in the Charm Store. To showcase the capabilities of the CharmScaler, Elastisys has also packaged an autoscaled Kubernetes cluster. It is packaged as a Juju bundle, consisting of the official Juju kubernetes bundle and the Elastisys CharmScaler, which scales the Kubernetes cluster's worker nodes based on average CPU.
About Elastisys
Elastisys offers a cloud automation platform that provides enterprises and online service providers with robust and responsive IT systems that are cost and energy efficient. The platform automates the day-to-day operations in an intelligent way and features include predictive autoscaling, monitoring, automatic fail-over, multi-cloud capabilities and support for Kubernetes, Docker, OpenStack and more. The technology extends on decades of internationally leading research and is unique in its predictive approach to automatically scaling resources according to future needs.