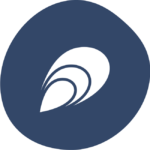 Do you wish to become a Cloud Security Engineer or perhaps you already are one? We are searching for you who want to work in an exciting and positive workplace with a great group of employees who encourage, trust and support you in your daily work.
About us
Elastisys is a fast-growing company at an exciting stage that offers cloud-based solutions and services for customers who want to run their applications and services in a scalable and secure way. We work at the forefront of the niche cloud-native IT area and our services and products are used by companies operating both within Sweden's borders and on the European market, mainly in education, financial services as well as in health and medical care. We are active members of the Cloud Native Computing Foundation (CNCF). We are Sweden's first Kubernetes Certified Service Provider (KCSP) and we contribute actively to the open source community!
We are board and video game enthusiasts, musicians, marathon runners, vegans, devoted parents, coffee drinkers, TV-show watchers, black-belt wearers, dog walkers, and quiet evenings likers who all value our flexible, knowledge sharing work environment and take pride in our diverse and caring culture.
We have 45 full-time employees coming from 10 different nations. 35 of us are engineers from juniors with little experience, to seniors where several have PhDs in cloud technology.
What we do
We develop and maintain our own open source Kubernetes distribution, Elastisys Compliant Kubernetes, that allows companies to be agile even in highly regulated environments, such as EdTech, FinTech and MedTech. Elastisys Compliant Kubernetes is also available as a Managed Service, where we operate the platform on selected cloud providers. In addition, we offer additional managed services such as PostgreSQL, Redis, and RabbitMQ.
We regularly work across most of the cloud native ecosystem and with projects and tools like:
Automation tools such as Kubespray, Ansible, Helm and Terraform
Security and compliance tools such as Falco, Harbor and OPA
Observability tools such as Prometheus, Grafana, and Opensearch
CI/CD tools such as ArgoCD
Programming, scripting, and templating languages such as go, bash, mustache, and yaml
Our managed service offering is growing and we are now looking for a talented engineer to join our Managed Services team.
Who we are looking for
We are currently looking for a senior engineer with a cloud native security mindset to join our Managed Services team. As a Cloud Security Engineer you would be responsible for planning, implementing, and monitoring security measures for the protection of our systems and information. You will also assess system vulnerabilities for security risks and propose and implement risk mitigation strategies. In this role you will also work in close cooperation with our CISO and Product Owner to ensure we, and our products, are on top of current, and upcoming security regulations, such as NIS2, DORA, MSBFS, and CRA.
You are also expected to assist our Professional Services team, which helps national and international customers with the implementation of cloud native open source technologies. The projects are versatile, niche, and at the technological frontline of cloud-based development. We regularly work across most of the cloud native ecosystem and with open source projects surrounding Kubernetes.
MUST HAVEs:
Basic experience with containerized applications and Kubernetes
The desire to learn cloud native technologies
Solid information security background
Very good communication skills in English (writing and speaking), as this is our company language
Caring about customers and other team members
Experience with mapping security control to technological implementations and back
At Elastisys we have an open and inclusive culture, where we aim to make every employee's voice heard. We work as a team and support each other, always aiming to better ourselves and our offerings. We strive for a healthy work/life balance and while we like to work together at the office, working remotely a few days a week is not a problem. In addition to salary we offer occupational pension and insurance according to our collective agreement, wellness grant and a wellness hour each week.
We attach great importance to equal opportunities for people of all genders and ethnicities. This is an on-site position and we have open positions at both the head office in Umeå and our office in Lund.
If you don't meet all the requirements but think you would enjoy working with us, we would still like to receive your application!
Research has shown that lists of requirements can scare away suitable candidates who feel they don't have exactly what it takes to apply. If you think this job sounds exciting, but your experience doesn't perfectly match our description, we encourage you to apply anyway. Who knows, you might just be the one we're looking for! Our vision is that you will be able to grow with us, learn and at the same time contribute with what you have. We are convinced that different backgrounds, experiences and diversity contribute to a better work environment, products and services where we can constantly learn from each other and have fun at work. Therefore, we put great emphasis on providing equal opportunities for people regardless of gender, ethnicity or background.
Contact and questions
Send your application to tech-recruitment@elastisys.com and mark your application with: "Cloud security engineer".
By responding to an Elastisys job ad, you consent to process your personal data as laid out in our Privacy Policy for Recruitment
We're interested in your:
CV or LinkedIn profile link
GitHub profile link (if you have one)
Technical articles or blogs (if you've authored any)
When you would be able to join us.
Recruitment is ongoing.
We welcome direct applications from applicants, but no solicitation from recruiters.
Questions? Please reach out. We want to hear from you!
Petter Svärd
petter.svard@elastisys.com
+4679 00 69 390
Victoria Forsén
victoria.forsen@elastisys.com
+4679 58 58 434