Succeed with
Kubernetes on-prem
Let us guide you through your journey. Leverage Elastisys Compliant Kubernetes on-prem with implementation and continuous support.
Fast track your on-prem journey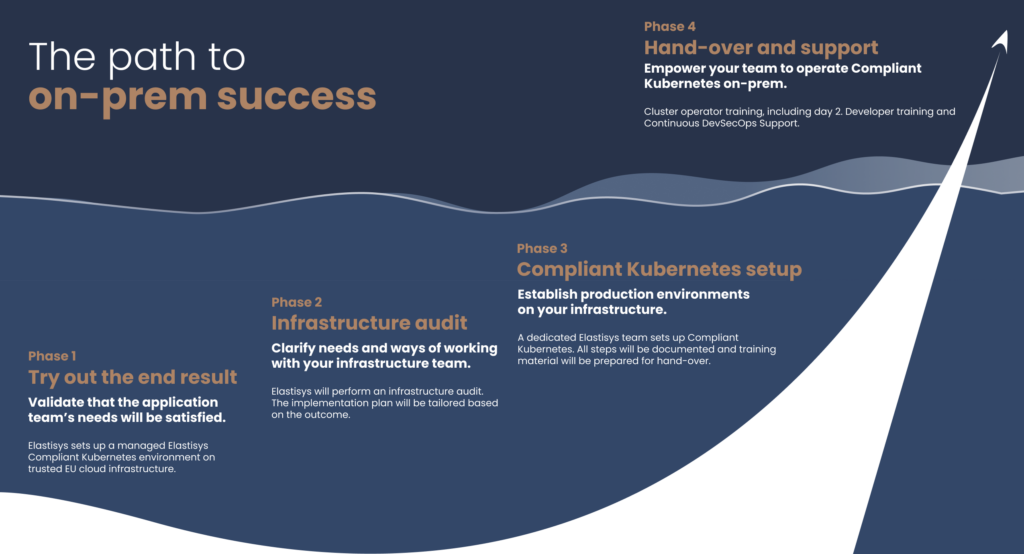 "We chose Elastisys for their knowhow around cloud services! Compliant Kubernetes extends the Kubernetes platform with tooling and policies, letting you leverage the benefits of Kubernetes while facilitating standard compliance and auditing."
A fully open source Kubernetes platform,
designed for security and efficiency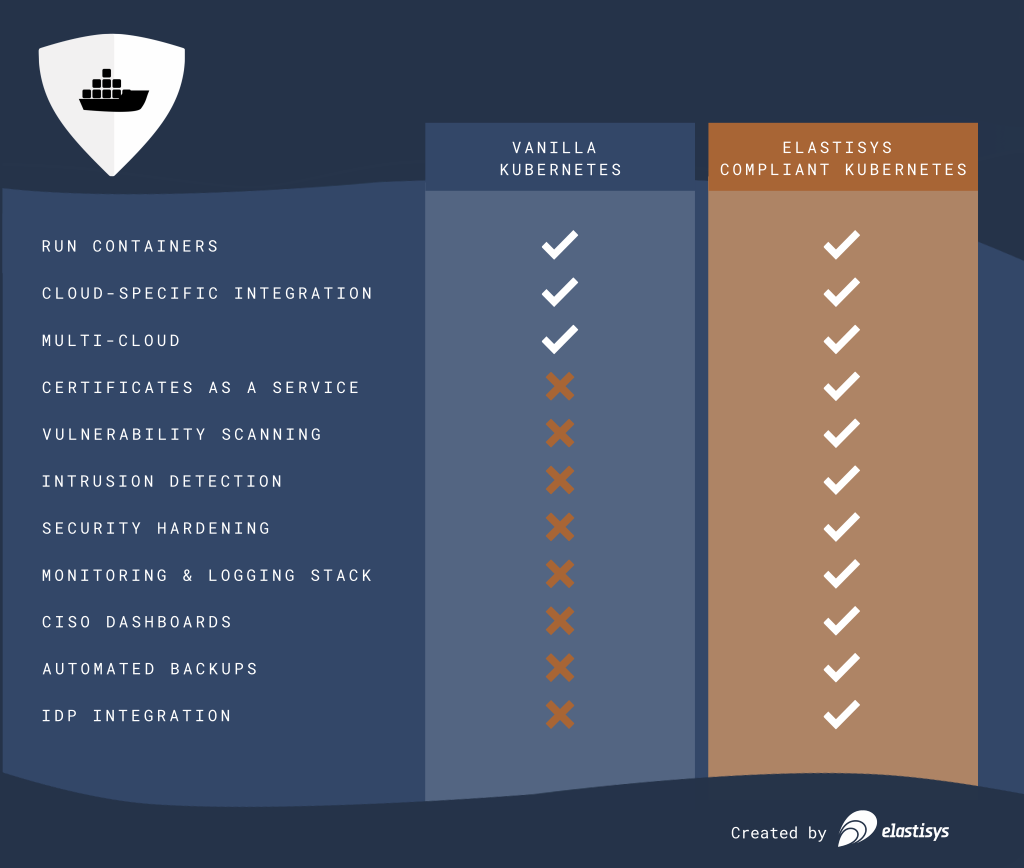 The full toolbox of services, adapted to your needs
Architecture
Get actionable advice for how to design, develop, and deploy your software onto a security-hardened Kubernetes environment.
Continuous Support
Ensure safe and secure maintenance of your on-prem Compliant Kubernetes environments with support directly from its developers.
Training
Level up operational confidence with official Linux Foundation Kubernetes Administration (LFS458) and Compliant Kubernetes training.
Let's get to know one another!
We are here and happy to help
Every on-prem installation is unique, and the environments are tailored specifically to meet your needs in terms of performance and regulatory compliance. Talk to our sales team of experts in the field to discuss how we can best help you.