Managed Cloud Native Services
Elastisys provides a fully managed cloud native stack, designed from the ground up for modern containerized workloads. Our managed services gets your application up and running on state-of-the-art infrastructure with minimal fuzz and zero downtime – allowing you to enjoy the benefits of modern infrastructure and a world-class cloud native operations team. With Elastisys, you get the freedom and flexibility to tailor our services to your needs.
PostgreSQL is the most popular open source relational databases for enterprise workloads. Elastisys provides a fully managed PostgreSQL service hosted on European cloud providers. Avoid the complexity of database administration and rely on our hardened automation for easily launching high-availability instances, managing in-place upgrades and automatic daily backups and disaster recovery. Our PostgreSQL instances are optimized for performance and reliability and our support team is available 24/7 to help you with any questions.

MariaDB is an enterprise open source database solution for modern, mission-critical applications. MariaDB is forked from MySQL and highly compatible with MySQL. Use our managed MariaDB service to enjoy extremely high fault tolerance, point-in-time recovery, updates and security patches, high security and a platform built using Docker and Kubernetes that brings deployment time down to seconds.

Prometheus is an open source monitoring system and time series database that have gained a lot of traction in the cloud native ecosystem.
Elastisys provides a complete managed Prometheus service, bundled with Grafana that comes with pre-configured dashboards to give perfect insights into the health and performance of your applications and infrastructure.


Redis is an open source, in-memory data store and an extremely popular choice as a database, cache or message broker. Elastisys operates a fully managed Redis service which brings all the benefits of the world's leading in-memory, key-value store without the complexity of database management, upgrades and backups.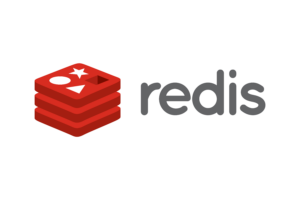 Elasticsearch is the world's leading open source search and analytics solution and has gained a lot of traction in the cloud native space as a best of breed log management solution.
Elastisys provides a fully managed Elasticsearch service which makes it easy to deploy and operate Elasticsearch with best of breed security, at cloud scale, with zero down time. As part of the service you also get access to one and more managed Kibana instances enabling you to search, run analytics and visualize data in real time. Use Elastisys managed Elasticsearch hosted on European providers and avoid the operational, security and regulatory overhead of managing Elasticsearch yourself.

If you are looking for a modern, cloud native messaging system, NATS is the cloud native way to go. Messaging system come with a lot of capabilities but also complexity and operational overhead. Allow your team to gain the benefits of modern messaging messaging without the operational burden by using Elastisys fully managed NATS service.

Want to us to manage your cloud-native stack?
Lean back, focus on your application and let our engineering team take care of your cloud native infrastructure 24/7 with enterprise grade SLAs.